To be labelled a style icon at just twenty years old is a pretty impressive feat, and it appears to be just one of many accolades this young actress boasts. First stepping into the spotlight back in 2010 appearing in her film debut, Never Let Me Go, alongside Keira Knightly, Ella's career has gone from strength to strength. She's now all over the red carpet, frequently gracing the pages of popular celebrity magazines and, more often than not, featuring in the best dressed section. Not only is she a total babe, she's also only 5ft 2 inches tall-  making her fabulous fashion inspo for us ladies of a smaller stature.
A regular on the FROW at fashion week these days, Ella usually likes to make a statement with her outfits. Here, at Burberry's LFW SS17 show, EP got it just right pairing a chic black blouse and boots with a beautiful floral midi skirt.
At the Gucci Cruise 2017 show, Ella went for a bolder look with this colourful Kitsch style dress and playful platforms. I'm sure you'll agree she looks incredible and her lilac lids top it off perfectly.
More recently, at the Cartier Queen's Cup Polo Tournament Final this June, Ella sported an elegant white co-ord set. She's used texture rather than colour to make a statement here and though strikingly simple in contrast to some of her more daring options in the past, the ensemble looks amazing on this style queen.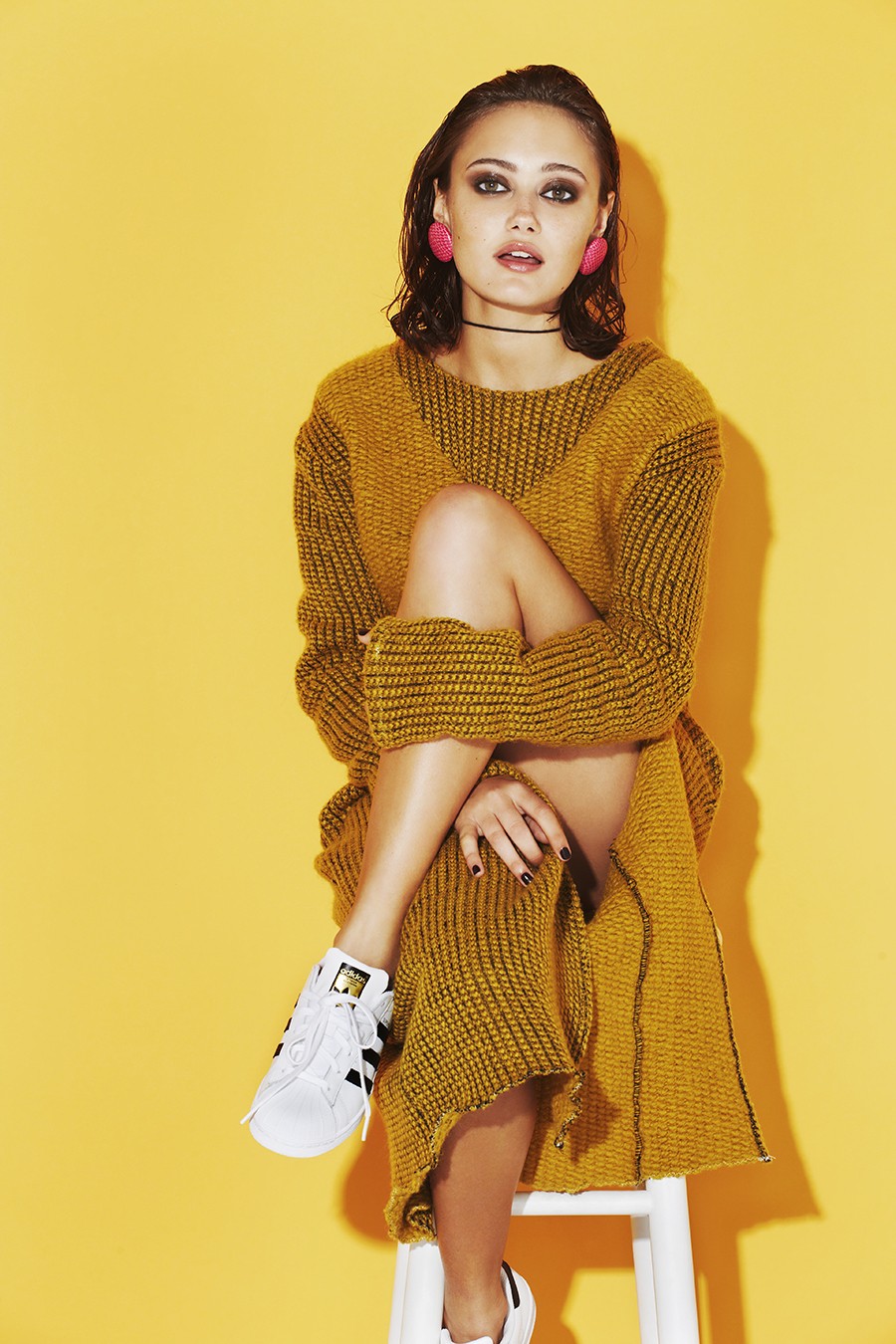 It's rare to get a glimpse of Miss Purnell's edgier side but in a recent interview with Paper Magazine she took part in a shoot where she was styled in far more casual attire than usual. She can clearly pull off just about any look and I'm personally loving the pink earring/gold jumper dress combination.
She may be many things but predictable certainly isn't one of them. Despite being relatively new on the scene, I have a feeling this definitely won't be the last we see of this girl.
Photo sources: